Paddle report: Tillamook Bay and Cascade Head
We spend a lovely day paddling with our friends Ken and Warapon, who we met at one of the fabulous classes from Alder Creek. First we went to Tillamook Bay. When we arrived in the town of Garibaldi, OR, we pleasantly ran into a Next Adventure "Coastal Kayaking" class taught by Michael Bowersox attended by several acquaintances. After some friendly banter back and forth and some threats to attend their class uninvited, we went our separate ways.
We set of at the end of outgoing tide. It was an exceptionally calm day with no winds, little swell coming in from the ocean and of course - during this time in the tide - very little current to content with. As we crossed the bay to Crab Harbor, we spotted some movement in the water, something was traveling north up the bay at an estimated 2.5 knots. Curiosity got the better of us and we decided to give chase.
Ken caught up with it first. He pulled up a pair of white mermaid shaped floats on a line. Whatever was pulling on the other side of that line pulled hard enough for Ken to have to let go. I caught up with it next. As I was being pulled sideways through the water, edging away from it, and bracing with one hand on my paddle, Ken caught up and rafted up to help stabilize me.
I tried to haul it up to investigate. It fought hard and would not come up easily. After discussing among ourselves we decided to cut the line in the hope that whatever was on the other side would have a fighting chance at survival. Fierce creature of the depth, I wish you well!
We continued on to Crab Harbor without further incidents and enjoyed a little break and a few sips of coffee. Encouraged by the conditions, we paddled up to the mouth of the jaws and got rewarded with some great views of the ocean.
After crossing the mouth, we went down to the 3 Graces, a rock formation in the bay, where we were greeted by pelicans: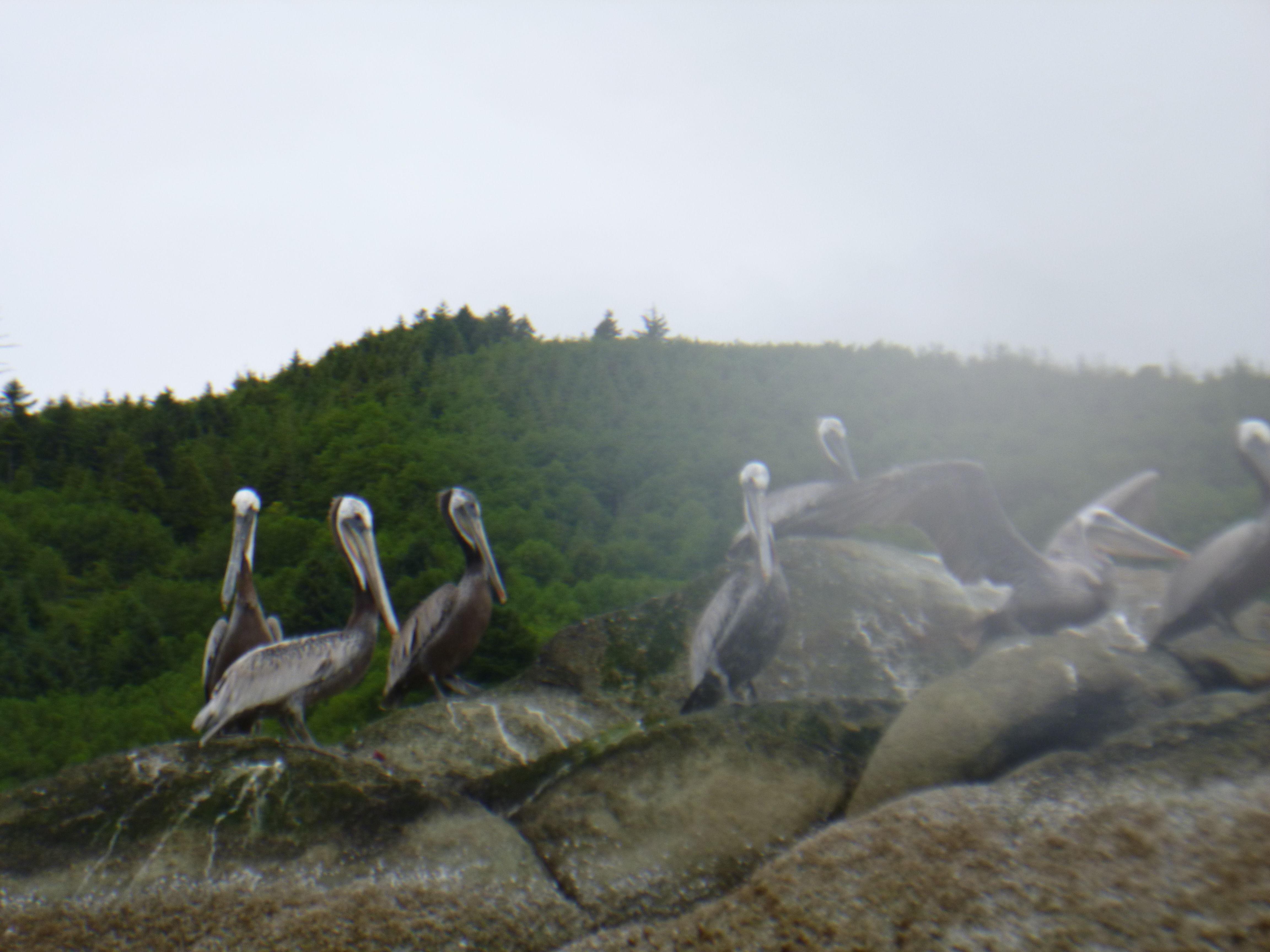 And sea stars: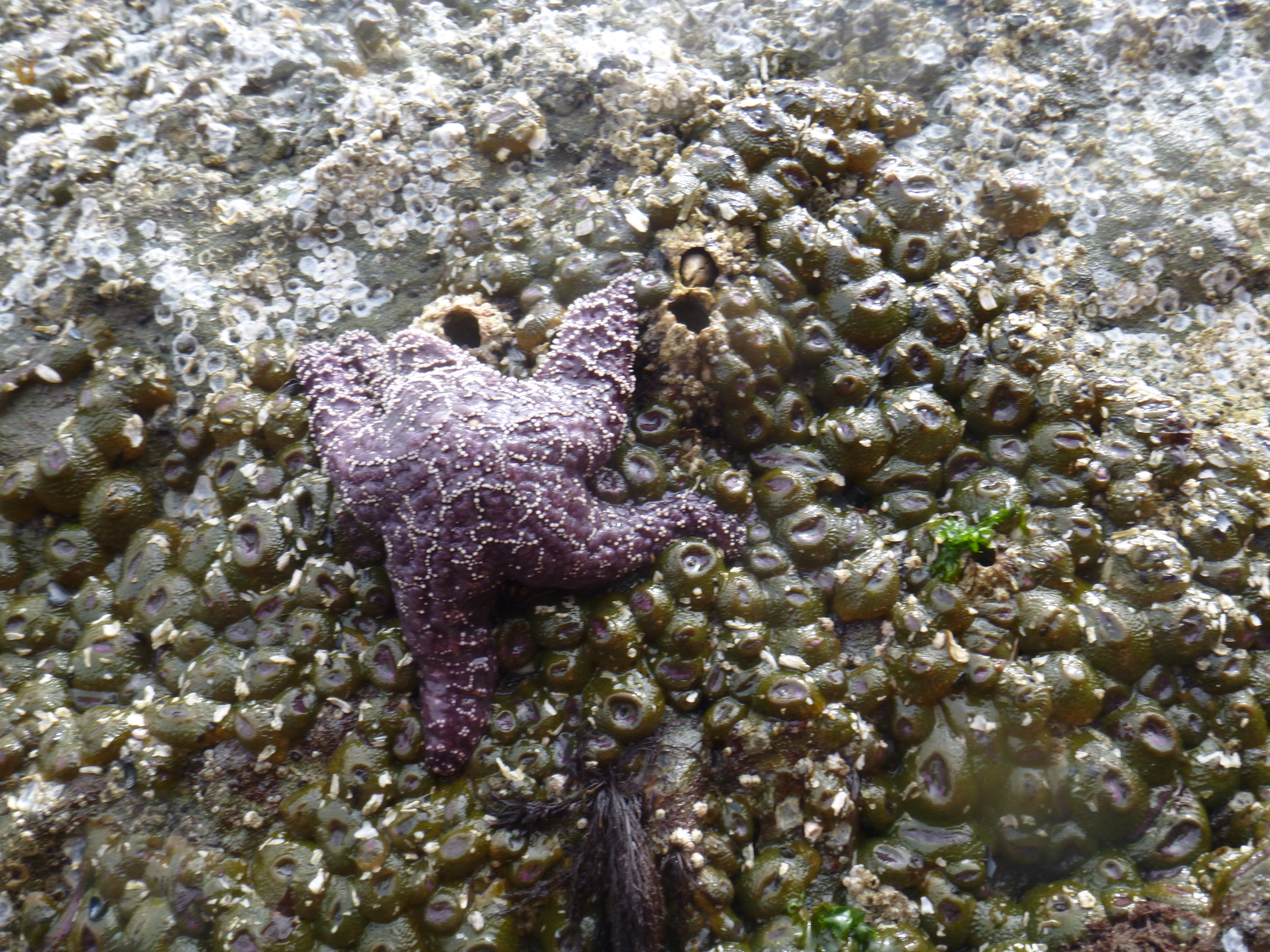 The purple sea star(pisaster ochraceus) – and yes, the orange ones are purple sea stars too.. go figure.. – are considered an important indicator for the health of an intertidal zone. It is good to see them slowly come back after the most recent outbreak of sea star waisting disease. I hope they'l make it.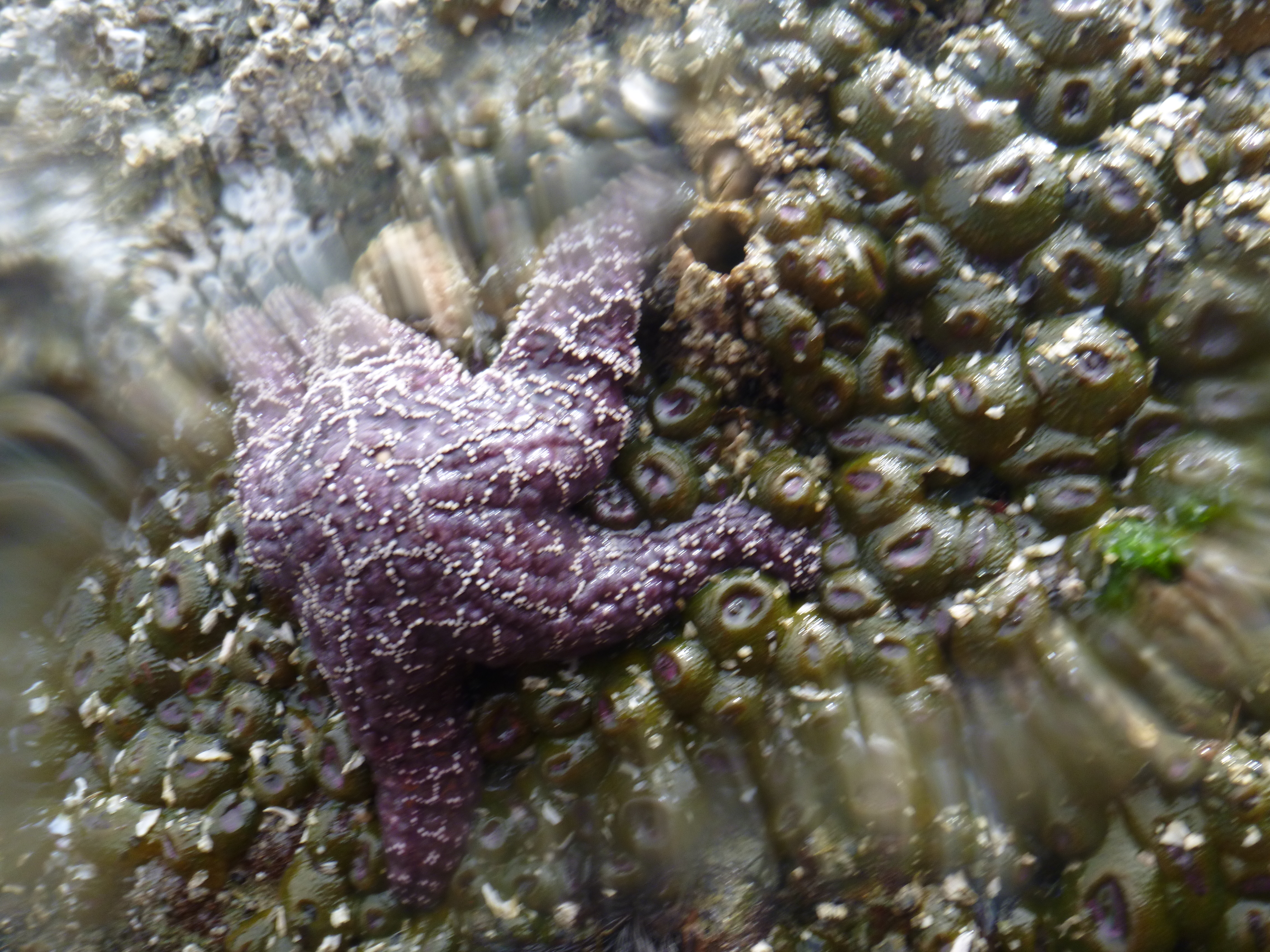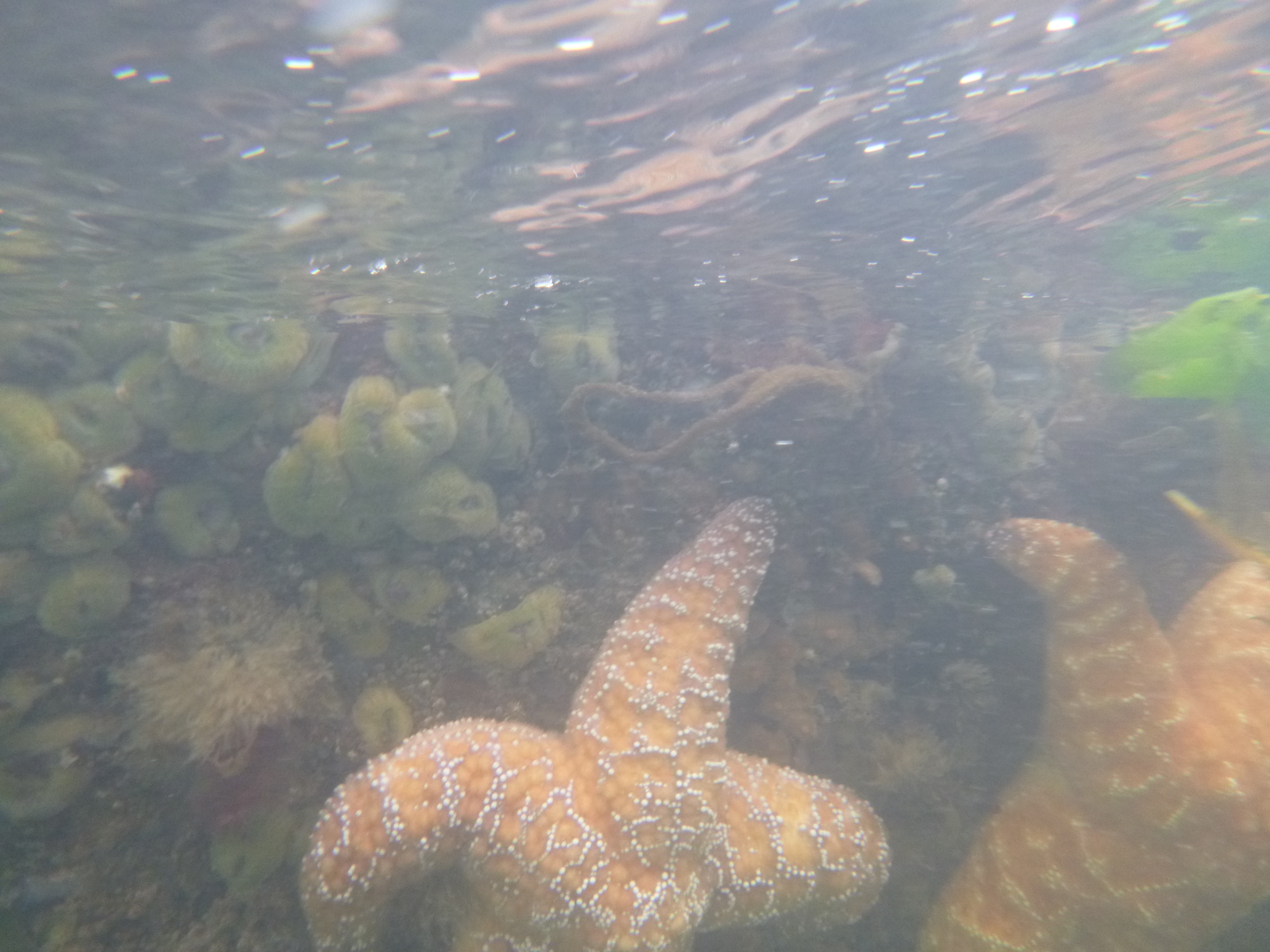 Afterwards we went to Cascade Head to coach our friends in their first surf experiences. Our friends grumbled a bit at me making them walk and swim their boats in and out of the impact zone. I feel there are some good reasons for this, but more on that later..