Paddle report: Alsea Bay
Looking for a paddling oportunity in the Waldport OR area and finding references to but no actual information on the Alsea River Water Trail online, we visited the Port of Alsea for some local beta. Our welcome there was odd… We were told that unmotorized boats were not allowed to use the marina facilities. When asked about the sign outside pointing too the kayak/canoe dock, they told us that they accepted a grant to build kayak/canoe facilities but that it really was a jet-ski dock and we where not allowed to use it.
While being mentioned as the designated contact for the Alsea River water trail, they had no information available.
Bemused we launched from the beach of the neighboring Robinson park and had a relaxing paddle up and down the Lint Slough, navigating through and around some fallen trees, had juvenile striped perch jump up against us and on to our decks.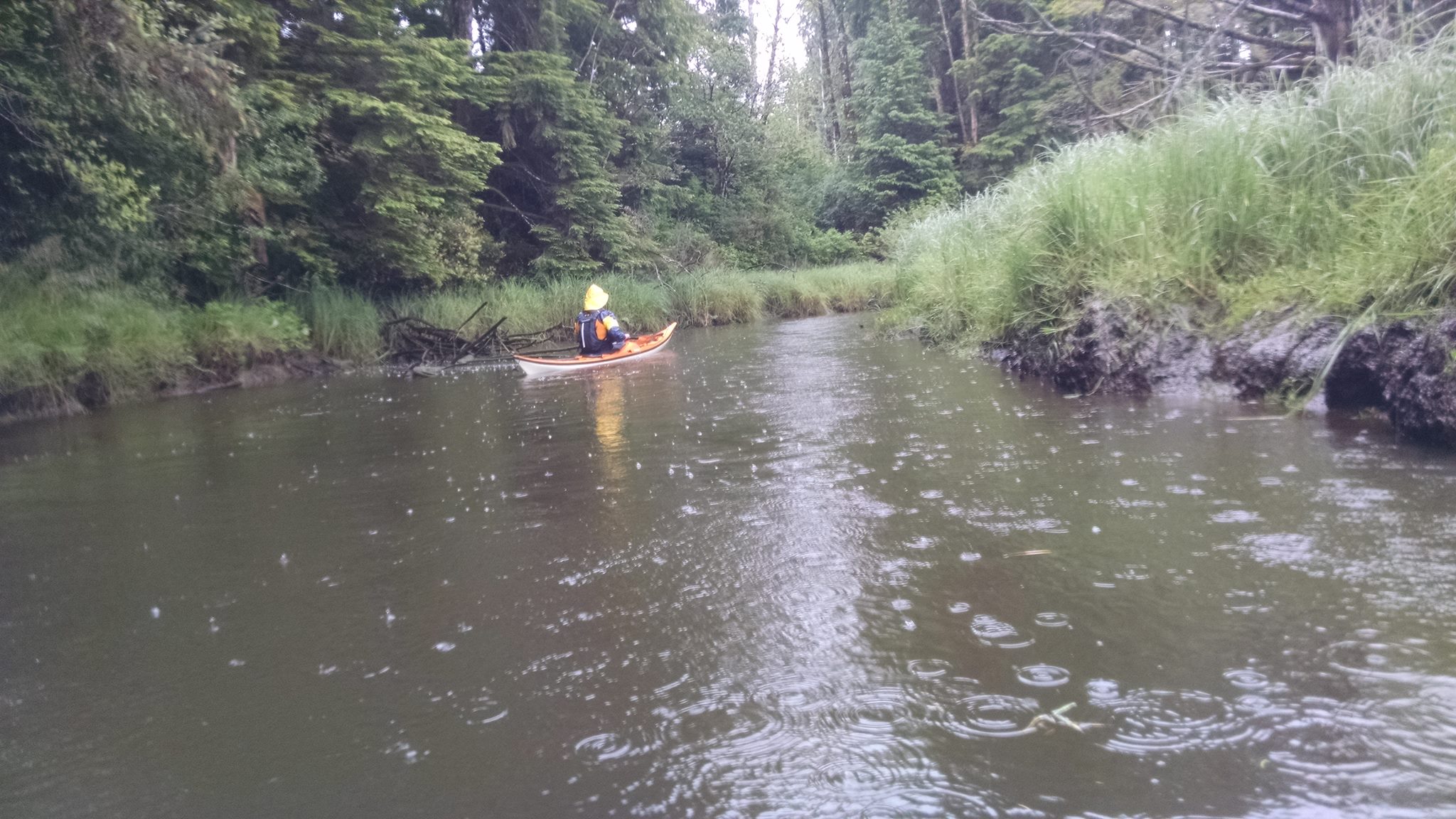 Coming back out of the slough, we had some incoming tide left and went a few miles up the river. Here we were pleasently surprised by eagles, otters, and seals fishing.
Coming back to the beach and a few practice rolls in the wind waves building up in the bay later we were ready for some fish and chips!